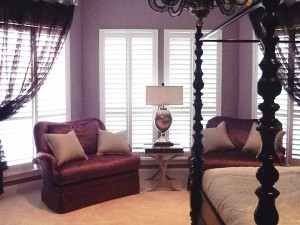 Does purple scare you?  Most people would say "YES"!  Just recently, we had the privilege to make this vision of violet come to life for one of our clients.  She could not get enough of this bold yet sophisticated color.  If you think "sophisticated" and "purple" don't belong together, think again.  To accomplish this look, we paired
masculine touches that contrasted the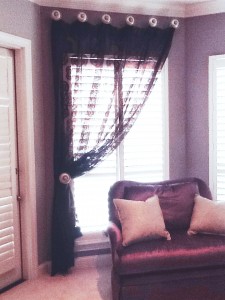 often- stereotyped "feminine" color. Metallic silvers and dark finishes were our accents of choice.  Bold shapes also added texture and a bit of masculinity.  Although the room is not dripping in these finishes, we used them in small areas of high importance.  Finally, we finished off the room by contrasting the vintage plum paint used on only one of the walls, combined with a pewter grey tone on all the others. Our client couldn't be more satisfied with the results quoting, "It's beautiful…I love it!" It's safe to say this purple room was a pleaser!