The Designers at DOTI work closely with you to create a home that is uniquely you. A space that is comfortable, beautiful, and reflective of your style – is a home you love to come home to! Now is the time to experience the best design in Jacksonville FL
Custom Furniture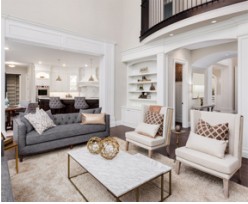 Custom Window Treatments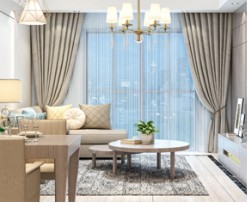 Space Planning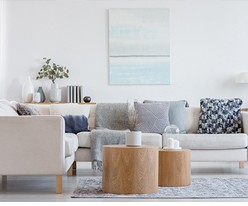 Design Services
Our business is built on successfully guiding you through the Interior Design process so that you can make the right decisions for you and your family. We know that a great room goes beyond the furniture, and that's why DOTI can help you with your custom window treatments, area rugs, lamps, artwork and accessories to complete the space. We worry about all of the little details so that you won't have to. We will make decorating your home a wonderful experience!
The great news doesn't end there. When it's time for the delivery of your new furnishings to your home, don't worry about waiting around all day. We'll coordinate the delivery, be on site to inspect everything and place the item(s) in the perfect spot!
Finishing Touches – Accessories and Lighting
The right finishing touches, like art and accessories, can elevate any space. A great room with fabulous new furniture but bad lighting and no accessories will not feel complete. We can work with what you have, then add just a few new pieces or we can start from scratch. We can help you either way!
Exceptional Service
Exceptional service is an essential element in the DOTI experience! We have the expertise to design just one room or the entire interior of your home.
Aided by the fact that we have access to one of the largest furniture and fabric libraries in the country only further insures that we will create a custom look built just for you. DOTI will help you create a home environment that brings more beauty and comfort into your life. Experience the best design service in Jacksonville. Call to set up an appointment today or contact us here!