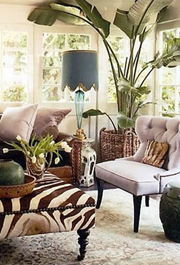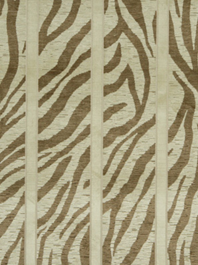 Another hot fashion trend this year (which is as classic as it is popular) is animal print. Although at first you may be a little wary of its relevance – you're not a teenage girl wanting a hot pink and zebra-print room, after all – the multitudes of styles, colors, and sizes for animal prints make it an easy trend to fit into your lifestyle. This zebra-print ottoman in the interior to the left adds a delightful pop of interest and pattern in a space that would otherwise be pretty tame. Or, just imagine this sea foam green zebra pattern on chairs like the one next to the aforementioned ottoman; it's funky but subtle, and a great way to mix up an otherwise-traditional seating arrangement.
The same eye-popping effect can easily be pulled off with cheetah print; adding a warmer,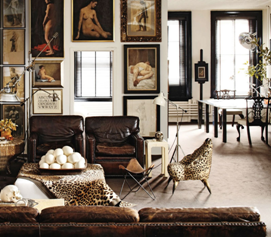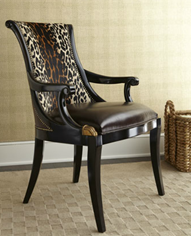 more luxurious tone to anything it touches.. The visual texture of cheetah print gives sleek leather or pressed wood (seen in both pictures to the right) a partner fit for duty – fabulous home décor duty, that is.